On October 15, 2018, ACL moved into the new office on Floor 7, ACL Building. At 9:00 am, the Company held a simple and grand ceremony for the opening of new office. The Company leaders and all the staff gathered together to celebrate the movement and witness the historic moment in the company's development process.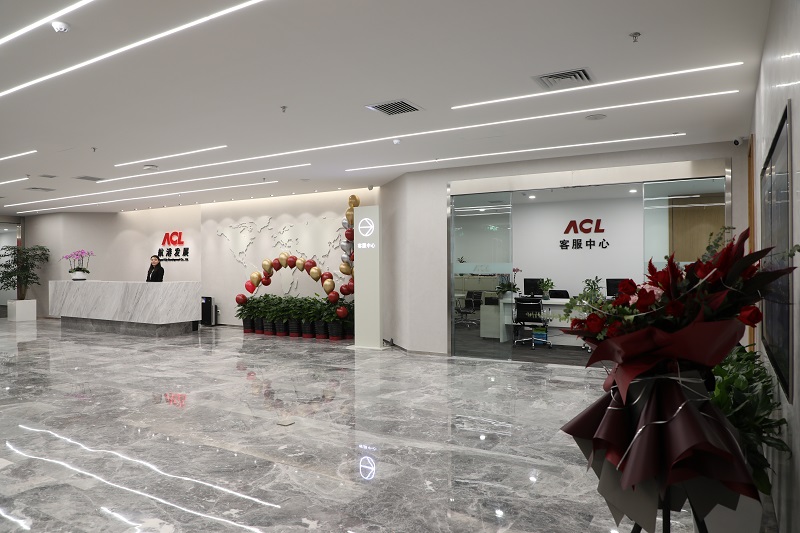 The new office area is artistic and with complete functions and the environment is comfortable. With an open office environment, staff can communication with each other freely, and a shared exchange area and a shared training center are set up to improve the function and layout of the office area.

At the housewarming ceremony, Managing Director Hu Tianmu delivered a speech on behalf of the company's management team. He said that the change of office has fully demonstrated the company's development history. Through the unremitting efforts of all ACL People, the company's internal and external environment and business performance will become better and better. He thanked all the staff for their efforts and contributions to ACL, hoping that through the "open, transparent, green, interconnected, interoperable, mutually-integrated and people-oriented" new office environment, everyone will break through the closure, open their heart and work in harmony, and all employees are able to fully realize their potential and continuously inject new vitality for the development of aviation logistics, create greater value for customers and jointly open a new future. On behalf of the board of directors, Chair Han Wei expressed his congratulations on the opening of the new office. He said that moving to the new site is a farewell to the past and also the inheritance of the spirit of the unremitting pursuit of ACL. He hoped that the new environment will become a new starting point and new journey for the cause of ACL and expected that ACL will fly higher, stride farther and develop better.

After that, Chairman Han Wei and Managing Director Hu Tianmu invited all the staff to give a toast. Youthful and vibrant flash dance, dazzling delicate desserts, colorful and beautiful flowers and simple and stylish office environment, all of these, made all the staff immersed in the joy of housewarming. Looking back on the past is encouraging; looking to the future is inspiring. From now on, ACL People will continue to maintain high morale and work together to create a better future.